Meditation Cushion ROUND ZAFU Pillows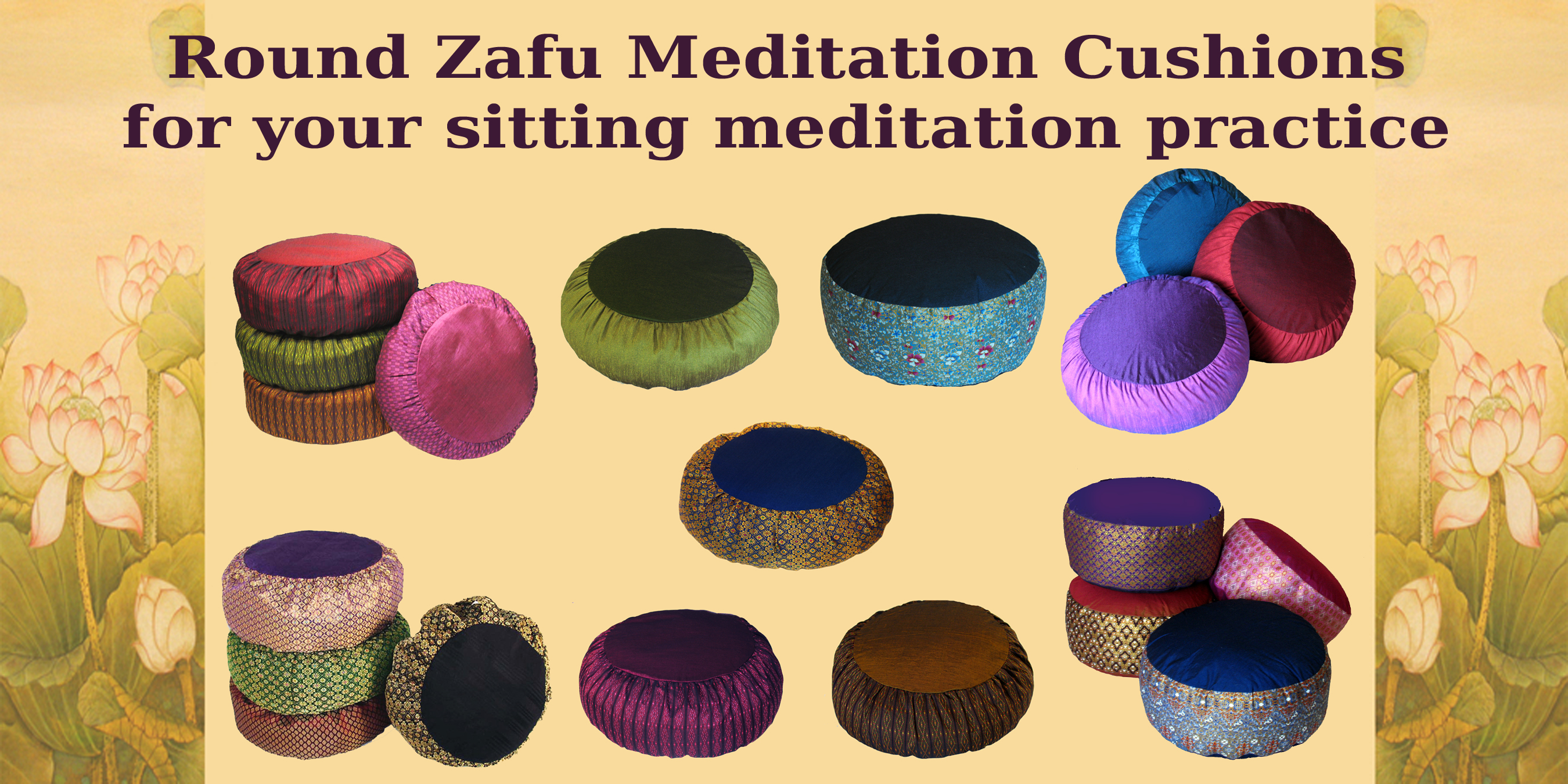 These elegant round zafu meditation Cushions are designed to provide outstanding comfort and support for your sitting meditation practice. Our zafus are filled with over five pounds of organic buckwheat hulls that can be adjusted to your desired firmness through a zipper in the cotton canvas insert.
The meditation covers zip off for dry cleaning if necessary and feature sewn-in carry handles to make transport easy. Our round meditation cushions are fashioned in beautiful yet durable fabrics. Choose from a wide selection of jewel silk brocade, rain silk and global weave fabrics. Our zafus measures 15" in diameter with a 6" height and approximately 5 pounds of buckwheat hulls filling.
If a higher, firmer cushion will work better for you check out the higher rise round meditation cushions with elegant Indochine polished cotton covers shown here. They are filled with clean organic buckwheat hulls on one side and plush kapok on the reverse. You may also choose to match one of the zafus shown here with a zabuton meditation floor cushion (sold separately on another page) to make a perfect meditation set that provides maximum comfort and support.
"The Joy that you give to others is the joy that comes back to you." ~ Gautama Buddha